It is said here in Japan that it will rain when cats wash their faces.
Is it so? What do you think, Taku?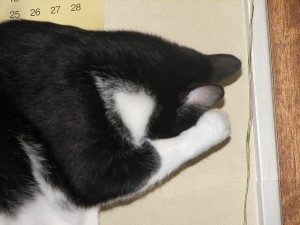 "Well, how the hell do I know?"
But, you know, I think you are rather scratching your head than washing your face.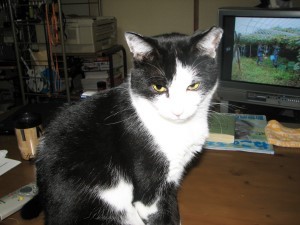 "I know that this is a sign of the heavy rain for tomorrow, as Taku rarely grooms himself. Mom will have troubles drying the beddings Taku's just wetted"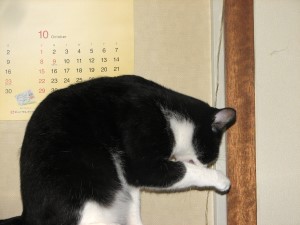 "I'm afraid it will definitely rain tomorrow. This is a weather forecast brought to you by Taku."
【関連する記事】