Each of us has a wish for this new year 2006.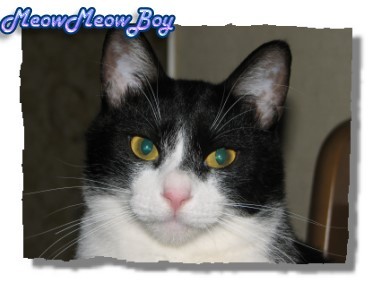 The wish that I, the youngest in this family, have in mind is I could be loved by everyone and make a croaking sound when caressed by someyone. 
Really? Then, you must train yourself and get prepared to say hello to a deliveryman. Also you must get ready to take a nap on Dad's knees.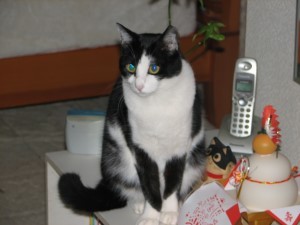 What I wish this year is......
 searching the beauty.
 Then, you should not
be sleeping all day long
but do your exercise
some time.
The only wish that Daddy and Mommy have is to let people know the joy of having cat companions at home. And we hope all those cats in CATS KINDERand CATS SHELTER would find nice fosters soon.
【関連する記事】